Slide Rite Adjustable & Expandable Window Screen
$1.00
Upgrade Your Home with Slide Rite and Start Sliding Your Way to a Happier, Healthier, and More Comfortable Living Space!
Introducing Slide Rite – the innovative adjustable window screen that lets you slide your way to fresh air heaven! Scroll down to review Slide Rite's features and benefits. Simply select adjustable window size, choose your pack quantity and click, Buy with Prime to have your order fulfilled by Amazon!
Select Product Options
Features
Slide to customize: With Slide Rite, you can easily slide the screen from a retracted state to a fully extended one, giving you complete control over the amount of fresh air you want to let in.

Breathe easy: Slide Rite's high-quality mesh screen keeps out unwanted pests, so you can enjoy fresh air without any worries.

Improved air quality: By opening a window, Slide Rite helps improve indoor air quality by letting stale air escape and allowing fresh air to circulate throughout your home.

Cost-effective: Say goodbye to expensive air conditioning bills - with Slide Rite, you can keep your home cool and comfortable without breaking the bank.

Health benefits: Fresh air is not only invigorating, but it can also have positive effects on your mental and physical health, including reducing stress and improving concentration.

Ecological impact : By using natural ventilation instead of air conditioning, Slide Rite helps reduce your carbon footprint and protect the environment.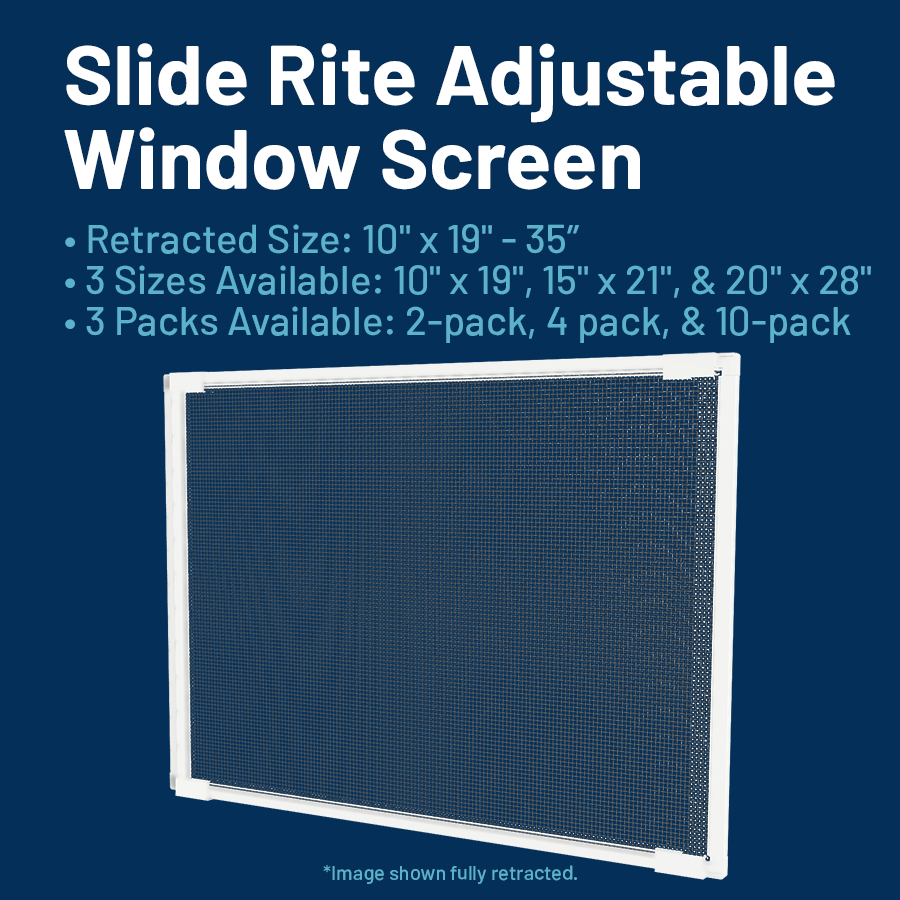 Slide Rite Adjustable Window Screen Fully Retracted
Slide Rite Adjustable Window Screen Half Extended
Slide Rite Adjustable Window Screen Fully Extended